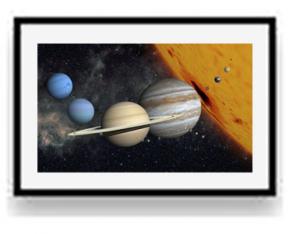 Stocktrek Images, a professional stock photography agency specializing in military, space and specialty photography, today announced a strategic agreement with Fine Art America, one of the fastest-growing online communities built specifically for creating, buying, and selling custom art.

With the integration of Fine Art America, customers now have the ability to purchase and print reproductions directly from StocktrekImages.com. Alternatively, visitors may navigate to Stocktrek Images Fine Art Store here: www.StocktrekImagesOnDemand.com.

Stocktrek's Art Store allows customers to order a wide array of fine art prints, custom matted and framed, with Fine Art America's superior-quality materials, and exceptional customer service.

"We are able to expand our reach into a rapidly growing market by introducing this new feature", said Ryan Rossotto, President of Stocktrek Images. "We are now able to provide a service beyond creative professionals, as customers of...